Professional Web Designing Company In Dubai, UAE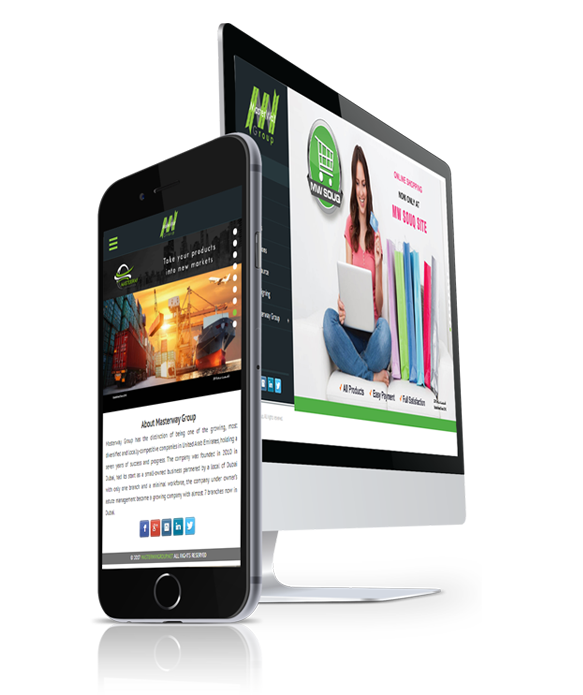 Innovative & creative design elements incorporated for every web page.
Web designing in Dubai today's digitized world, having a customized website is essential for business growth. web designing company To
learn about the company/business, everyone nowadays takes a quick look at the websites. 
Well-built websites can make you distinguish from others that originate an opportunity for your 
business. At Shurooq Media, we design and create an innovative, visually appealing, effective 
and functional website that helps you to convert your business into a brand-name. Dubai web design are
working in the most flexible way where each website is designed as per your choice i.e. modify 
the content or you need any additional feature, we will make it easier for you to have complete 
insight of what's going on to keep you up-to-date about the status of the website.
No matter whether the project is big or small, we offer an easy to navigate website that widens 
your reach to the online networks with a distinctive design. We always taking few precautionary 
measures while beginning to design the website:
Our customers are our priority & we will make sure that we meet their expectations 
in terms of quality and budget-friendly too.
We identify the target audience and the competitors first.
We understand the motive behind the website and then make it customized.
Dubai Web Designing Services

WordPress Design
Our professional Dubai web design services have helped businesses across the region diversify their growth, elevate their brand quality, and generate user engagement consistently. Web Designing in Dubai At Shurooq Media we have the right team of experts to launch your online presence! Website design is never merely about actualizing your ideas online.

Responsive Design
Automatically resizing your website's content depending on which device your user is using is a key differentiator when it comes to the accessibility and reach of your website. Our Web Designing in Dubai company always craft responsive websites that are flexible and fit on any screen size, be it PC's, smartphones or tablets.
UI/UX Rich Design
UI/Ux determines how a user feels about interacting with a brand's website. The clarity and ease of use with which the user accesses your website is paramount and we factor in only the most comprehensive search engine optimized, mobile optimized, usability - focused designs, layouts and interfaces.
Bespoke Web Design Solutions for New Company Websites
Choosing the right web design company is an impactful decision for the future of business. website design company To make it simple and clear let us tell you that we have every reason to pop-out first in your mind, whenever you are looking for Web Designing in Dubai – We aren't limited to concentrating on the visual of the websites, but we are targeting the market and the customer specifically. To beat out the competition you must need a thoughtfully laid out, attractive and strong website, and we guarantee you to provide the same.
Let's Create Something Together.
Web Design & Development
We are a Dubai Web Development agency with expertise on how to build absolutely stunning, efficient and optimized websites
E-commerce Websites
Design and Develop your online store with the best team in the Gulf Region. High - end security measures and maintenance services included!
Unique Content
Our content writers are destined to add a play of words that will keep ringing in new leads combined with consistent SEO practices that will drive your website to the top!
Error / Bug Fixing
There isn't a bug or dysfunction that we've laid eyes on that we can't fix! Let us herald in complete efficient usability into your website while you sit back and relax!
Getting on-board our business game-plan
We make the impossible happen in a wink